Welcome to my site

If you've been scouring the web seeking a site that could give you a healthy blend of science and comics, you've stumbled on the right place. I am a biologist and cartoonist on the faculty at Juniata College and for the last twenty years I have devoted a lot of time and thought to teaching biology and making science comics. On this page you will find links to my books, publications and various and sundry science comics that my students and I have made over the years.
---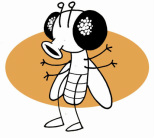 Drawing Flies: My Science Comics Blog

Most of my online activity takes place on my blog, Drawing Flies. This is the place that I post science comics, serialize Wilbur and Ant Edna stories, share cool videos, show off student produced comics, and write about bizarre critters. Follow these links to read the full length comic adventures of Wilbur and Ant Edna as they tackle the complexities of Photosynthesis, ATP and Cellular Respiration.

---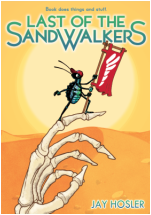 Graphic Novels

I write and draw graphic novels that focus on natural history, evolution, and insects. Lots and lots of insects. My goal is to use the compelling visual power of comics to illustrate the alien worlds that often go unnoticed and unappreciated. Click on the book tab above for a list of my books, story descriptions, awards, and links for ordering.

---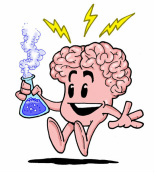 Using comics to teach
Do you have more than just a casual interest in the interface between comics and science? Well, one of the projects in my lab is to examine how effective comics are as a pedagogical tool. This work has been funded by the National Science Foundation and we published the first results of our research in the open access journal CBE: Life Science Education. Here is the title and the link to the pdf:


Are Comic Books an Effective Way to Engage Non- Majors in Learning and Appreciating Science?
---